PayPal presented at 2018 edition of William Blair Growth Conference.
The management shared some thoughts on the company's future prospects, confirming the solid guidance issued previously.
There is no room for big surprises if we look at the guidance, but growth prospects remain solid.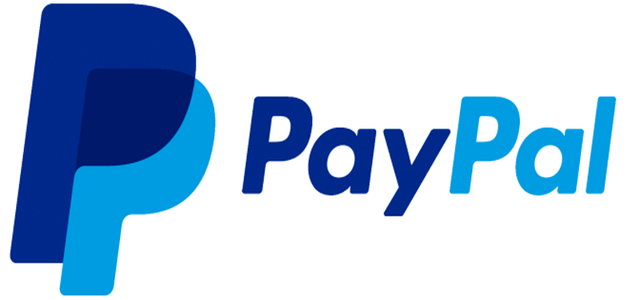 PayPal (PYPL) has recently presented at William Blair Growth Conference, giving us some updates about the company's future prospects. It's worth analyzing a few aspects discussed at the conference.
No Changes In Guidance
After the spin-off from eBay in 2015, PayPal's business continued to post solid top-line with flattish margins. Revenue grew at a 20.13% CAGR between 2015 and 2017 and is expected by Wall Street to continue to expand at a mid-teens yearly CAGR in the next 5 years: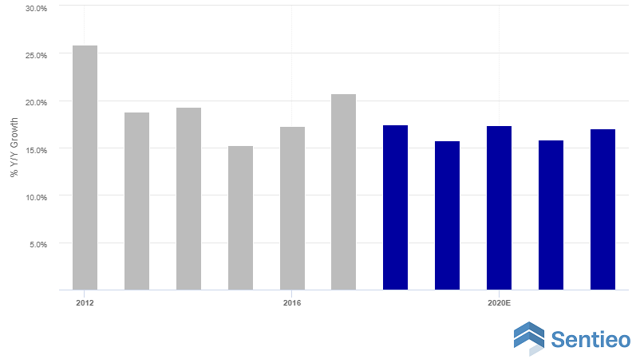 Source: sentieo.com
To be precise, analysts are forecasting a 16.7% CAGR for revenue in the next 5 years. At the last investor day, PayPal raised its earnings guidance, revenue and capital allocation views, for the next 3 to 5 years. In particular, the management raised the revenue growth target for the next 3 to 5 years to 17% – 18% from 16% – 17%, so potentially 30 – 130bps above the market's expectations.
The company raised its guidance by 100bps despite the 350bps negative impact of the sale of the U.S. consumer credit receivables business and a 100bps impact of the eBay transition.
Moreover, the company updated the margin guidance and now expects operating margin to expand each year compared with more conservative expectations of flat-to-growing margins shared previously. The combination of solid revenue growth and margin expansion is also reflected in the expectations of a 20% CAGR for EPS, not much above Wall Street's forecast of a 19% CAGR.